Big Bear Plastic Products stays open to support customers
Member News
Worcestershire based company Big Bear Plastic Products has decided to keep their doors open to support customers who require their supply of components. They are also supporting the fight against COVID-19.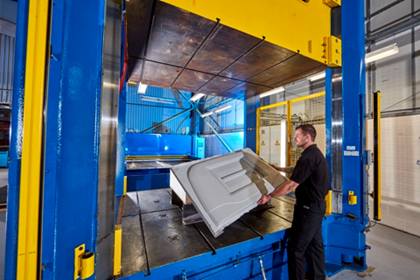 Big Bear specialises in the design, development, prototyping and production of large and medium-sized thermoformed parts in single-sheet, twin-sheet and compression moulding technology.
Due to the current virus pandemic, many manufacturing firms have been forced to close. However, others have decided to stay open as key counterparts in the supply chain and to help support the sectors at the front line dealing with COVID-19.
Emma Hockley, Sales Director at Big Bear, said:
"Many of our customers have unfortunately been forced to shut down temporarily, and like so many other businesses, we have therefore needed to furlough an appropriate level of our office staff and manufacturing operatives.
Despite this, we remain very much operational with a core team who are working hard to provide a continuous service to those customers who still need our support. Parts continue to be manufactured, assembled and dispatched in line with customer requirements. The remaining team on site are adhering to current social distancing guidelines to ensure they can work safely."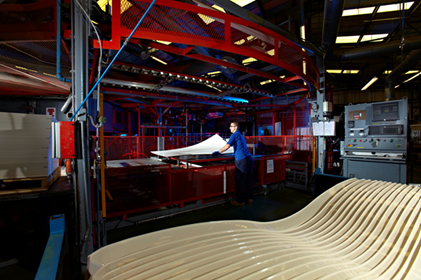 As well as supplying customers who remain open, the manufacturing firm is supporting organisations at the frontline of dealing with COVID-19. Alongside fast-tracking new, lightweight components for supermarket delivery vehicles, which are in high demand now, the company are working to provide components for temporary body storage solutions – sadly a requirement which has also rapidly increased in recent weeks.
Big Bear is exploring further opportunities to assist with a development project underway for key PPE. The company is also pleased to be partnering with RDM Group, another important Midlands company, in developing a new, cost-effective ventilator to meet the COVID-19 challenge.
Get in touch with Big Bear today by heading to their microsite: https://bigbearplastics.madeinthemidlands.com/